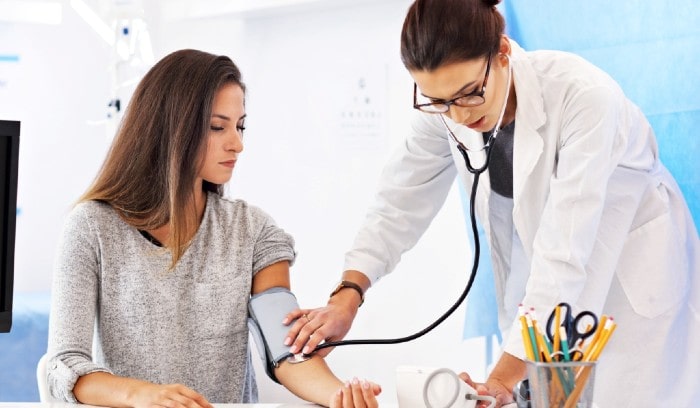 With healthcare now becoming a priority to most, even the smallest signs of sickness receive care. From an itchy throat to a mild cough or a spike in temperature, many rush to clinics to seek care from general physicians. However, if you have no prior experience with these specialists, you may wonder what is the meaning of general physician?
This is a perfectly valid question to have and it should comfort you to know that you have probably visited a general physician doctor in your lifetime. Simply put, a general physician is a primary care provider, and usually, a patient's first medical point of contact. When you're sick, even with the mildest symptoms, or simply need a professional opinion on wellbeing, general physician doctors are who you normally visit.
By definition, a general physician is a doctor who has specialized in general medicine and provides non-surgical care to patients. You can seek care from such professionals for almost any medical issue, common or unusual, and the doctor will be with you through the process until recovery. A general physician assesses conditions, diagnoses them, and offers preventive care solutions to patients.
A general physician has a long list of responsibilities because he/she is the first point of contact for most patients. As such, these are a few things that general physicians do:
Diagnose conditions and injuries
Conduct routine check-ups
Recommend medical tests for further diagnosis
Assess a patient's condition and review medical history
Prescribe medication and treatment
Assist in routine surgery
Counsel patients on wellbeing and proper self-care
Maintain patient records for optimal preventive care
Usually, general physicians can treat almost all conditions. Only in more severe cases are you referred to a specialist, during which the general physician will likely be present as counsel.
These are the conditions you can address with a general physician doctor:
Endocrinological: Conditions include pituitary disease, diabetes, and thyroid disease
Neurological: Dementia, epilepsy, and strokes
Respiratory: Pneumonia, asthma, lung fibrosis, and COPD
Gastrointestinal: liver disease and gastroenteritis
Haematological: anemia
Cardiovascular: hypertension and ischaemic heart disease
Understanding the role of the general physician doctor in your life is important and, when faced with a sickness, the general physician is the first person you will likely go to. However, to ensure you find the ideal one, Visit The Family Tree Clinic Tirupati for the most suitable practitioner for you.